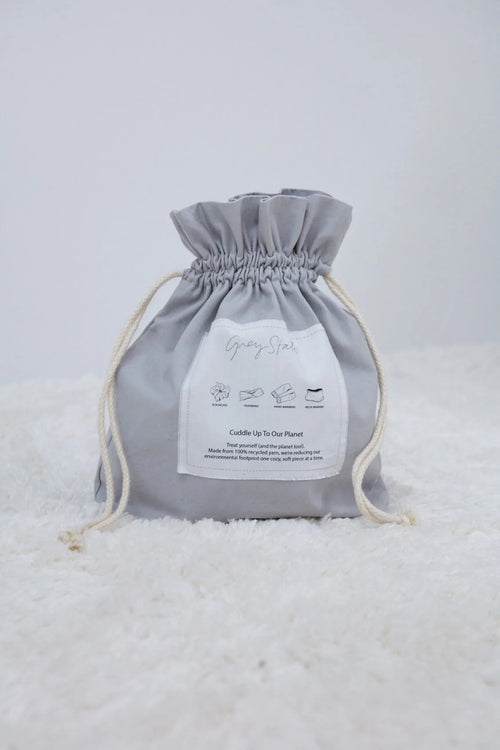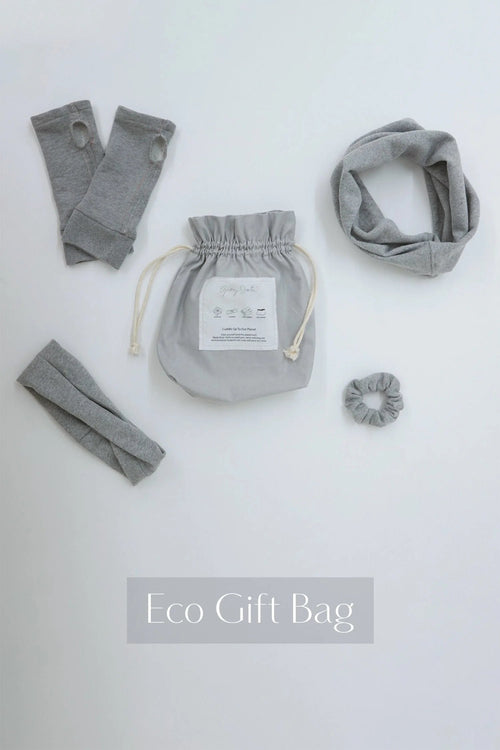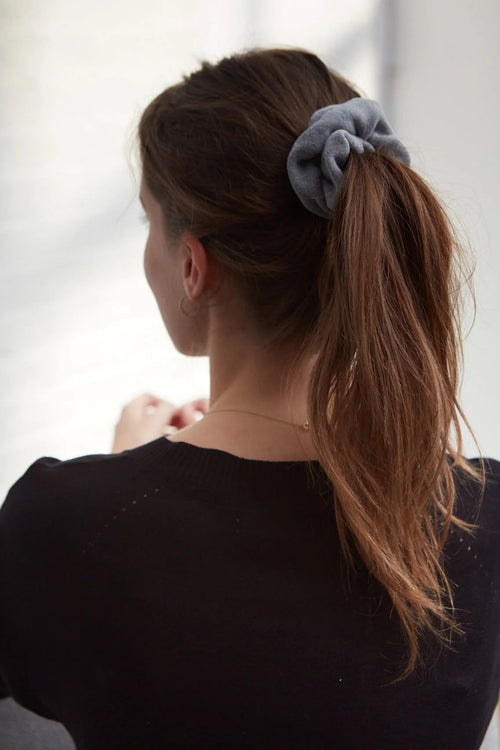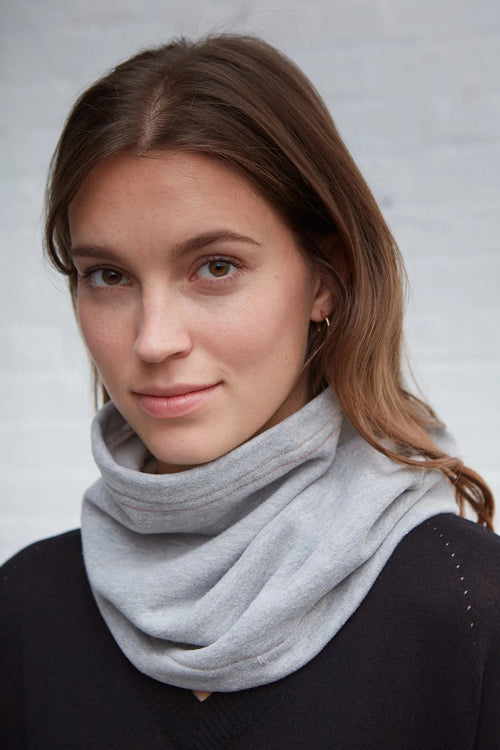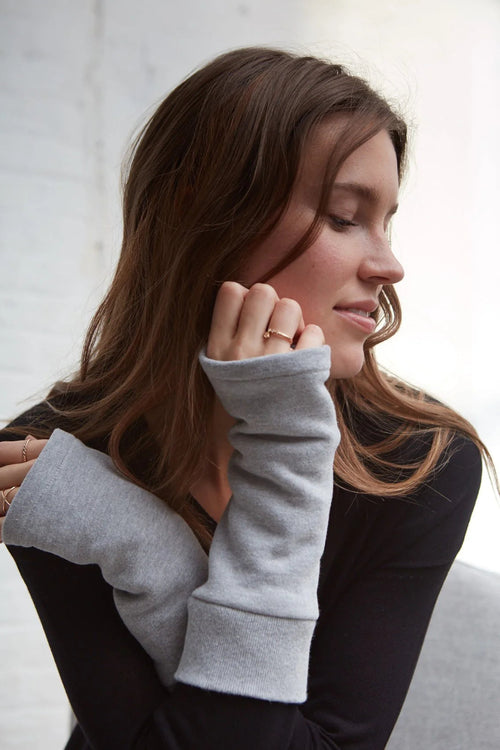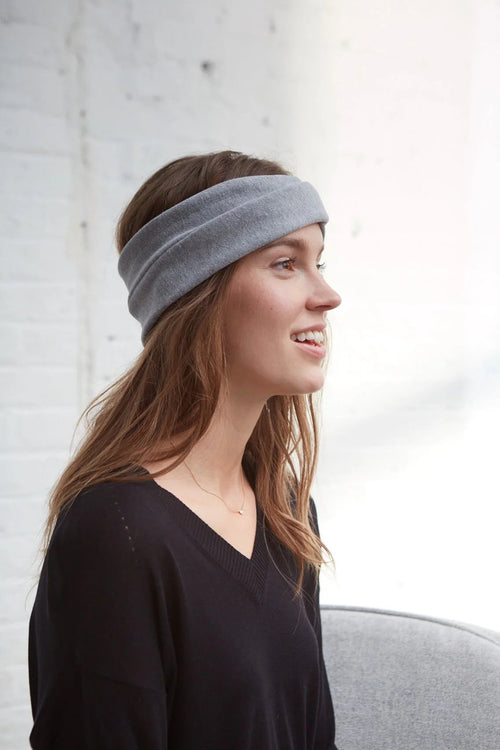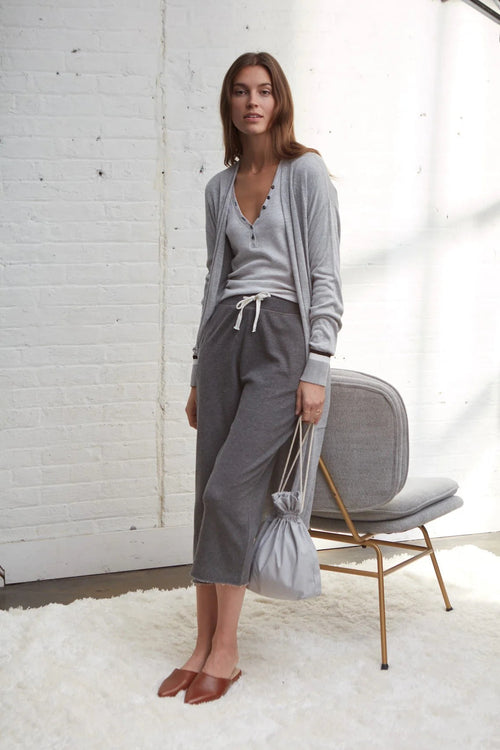 Eco Gift Bag
The Eco Gift Bag contains a scrunchie, hand warmers, a headband, and a neck warmer. A perfect gift collection wrapped up in an easy-to-carry bag made from recycled fibers.

Material and Care

-We recycled textile waste to create a soft, beautiful fabric that feels yummy and reduces carbon footprint. Textile wastes are a heavy burden on the planet's resources.
Approximately 15% of the fabric is wasted during the production process which is usually burned or discarded into landfills. By recycling this waste, we are able to give it a new life which reduces waste and carbon emission

-Bag content- Peru Woven (OP B) WF-1002 100% COTTON 185-195 GSM

-Inside content- 42% RECYCLED COTTON 34% RECYCLED POLYESTER 24% MODAL

-Machine wash cold.
Size and Fit

-Bag is 11" wide and 12 "tall -- please see the chart below
Details

-Draw cord closure

-Scrunchie

-Handwarmers

-headband

-Neck warmer